Dunia musik kembali berduka. Drummer band legendaris Koes Plus, Kasmuri atau Murry, dikabarkan meninggal dunia. "Innalillahi wa'...
Eminem mempertahankan prestasinya dengan meraih posisi puncak di Billboard Hot 100 dengan lagu yang kolaborasi bersama Rihanna, The Monste...
Paul Walker yang terkenal karena rangkaian film "Fast and the Furious", meninggal dunia Sabtu sore waktu setempat karena kecela...
Sudah setahun lamanya, Rossa didapuk menjadi ambassador sekaligus Humas DIVA Karaoke. Menginjak tahun kedua, Rossa mulai berinovasi aga...
Penyanyi Jennifer Lopez rela tampil 'polos' demi job yang diterimanya. Yang terbaru, J-Lo rela berpose tanpa busana untuk sebuah p...
Whitney Houston meninggal dunia, Sabtu (11/2) sore waktu setempat. Naumn apa yang menjadi penyebab tewasnya sang diva pop tersebut masih s...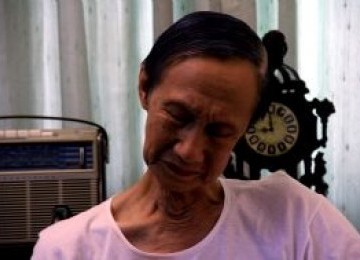 Aktor dan penari kawakan Him Damsyik meninggal dunia pada  Jumat (3/2) jam 00:57. Damsyik meninggal pada usia 82 thn, di Rumah Sakit MNC ...
Daisy Lowe, model 22 tahun tampil topless tanpa rasa canggung dalam sebuah sampul majalah pria, Esquire. Seperti dikutip Dailymail, Lowe t...